Description
This kit is specially developed for riders with little experience that are looking for a complete set, including everything that is indispensable to run in roadbook navigation races.
This HOBBY navigation bundle is composed by:
RB850 Rally NEW! Electric Roadbook with paper rolls thickness capacity untill 55mm;
One ICO002 – ICO Rallye MAX – G, adjustable odometer with GPS technology  that displays CAP, speedometer or it can be used as a backup odometer;
H3D010 bracket fixes the items above;
PB001 – Rallye POWER BOX, that simplifies all the electric installation, allowing supply to all the navigation equipment, by an only connection to the motorcycle battery;
RB752 – Remote switch for RB850 Rally
RB712 – 12mm clamps set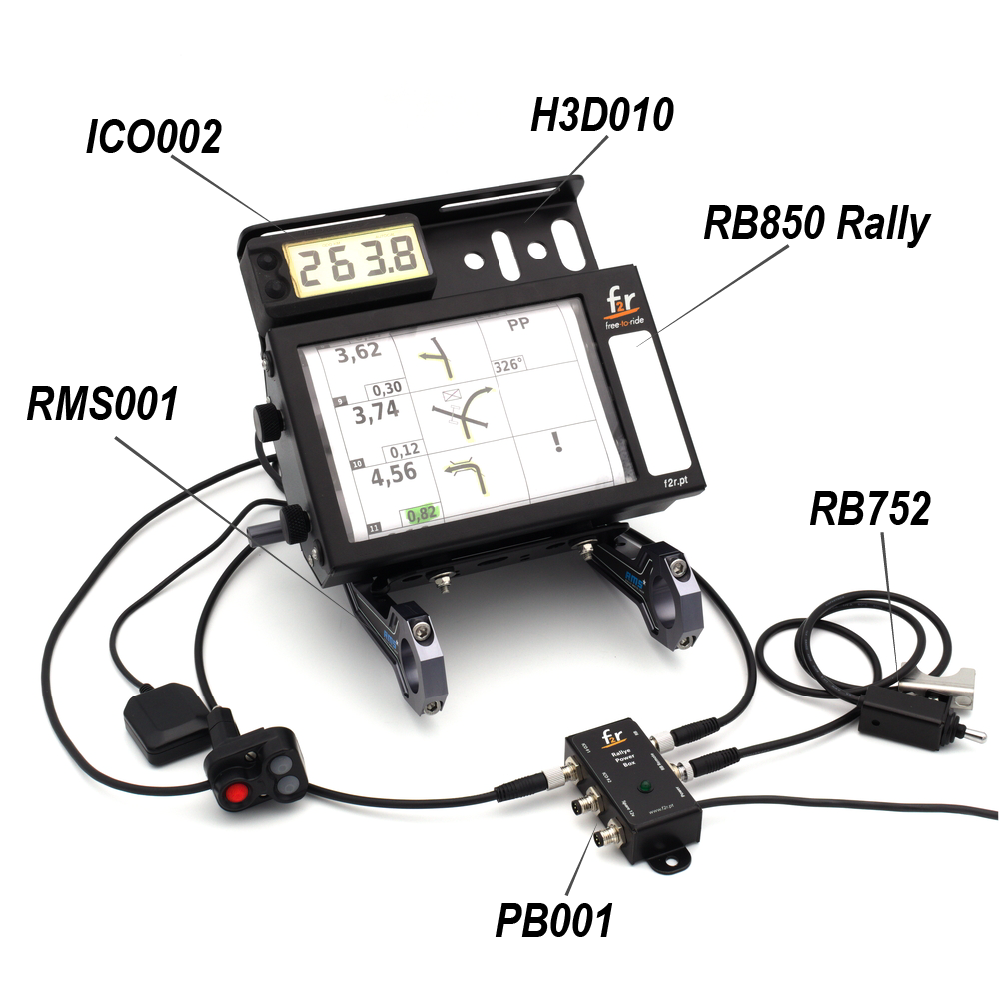 ---
Check also the available accessories, bellow.