Description
This set is specially developed for riders that are looking for a new challenge, the roadbook navigation, allowing an easy and intuitive first contact with this activity.
The ENTRY navigation Bundle is constituted by:
RB850 Rally NEW! Electric Roadbook with paper rolls thickness capacity untill 55mm;
RB744 – GPS/Smartphone mounting Bracket, fixes roadbook and it may fix the odometer or GPS too;
H3D003 – ORBIS universal roadbook mount, with central fixation in any 28 mm handlebar;
RB723 – Concentrates power and remote roadbook holder cables connections;
Rb752 – Remote switch for control roadbook holder.
(Mobile phone not included)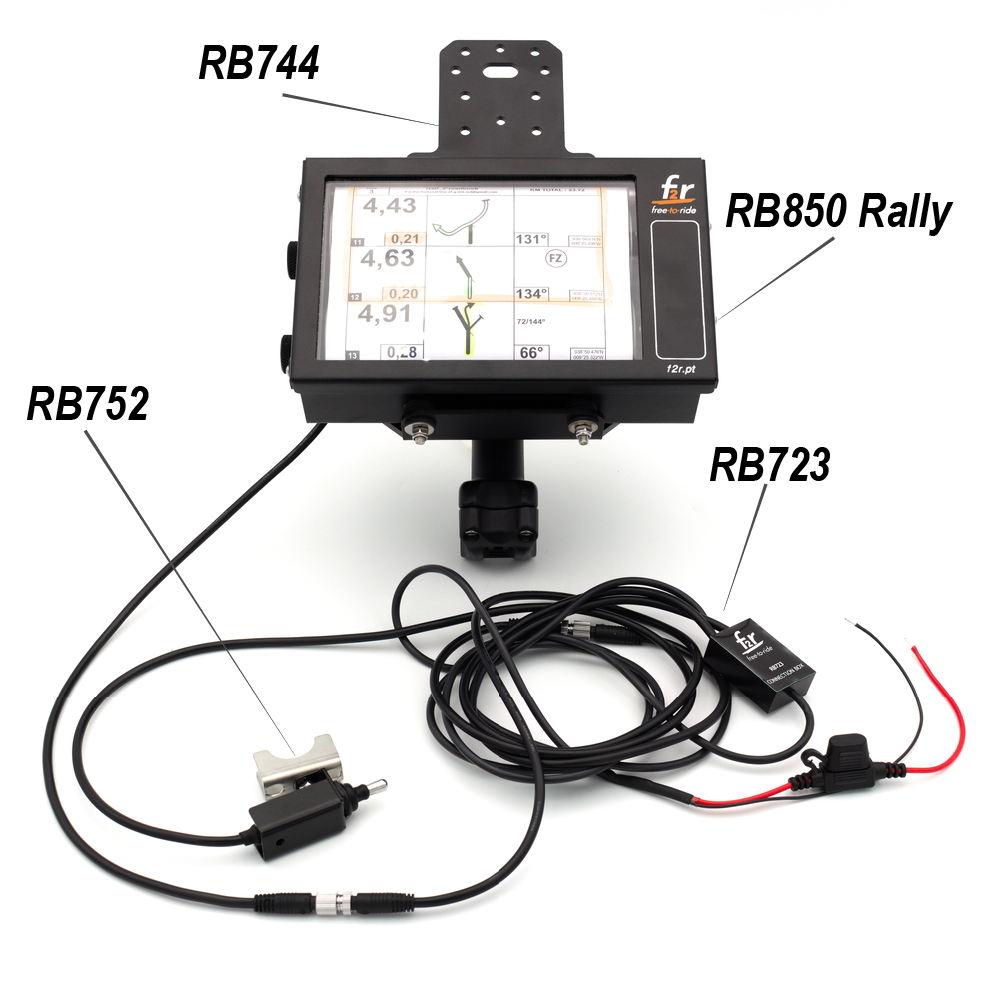 As an adjustable odometer, you can use our F2R Rally Tripmeter APP (available to Android) or other applications for smartphone (for example, RallyBlitz for IOS).
There are some available accessories, described bellow, which allow a complement to the proposed bundle.
---
Check also the available accessories, bellow.